In the subconscious of Vietnamese people, coil incense has been eroded into tradition in important worship rituals, however, not everyone knows how to burn coil incense in the most effective way. Burning incense properly will make the incense burn longer, thereby helping to purify the living space as well as create a solemn atmosphere in the place of worship and meditation.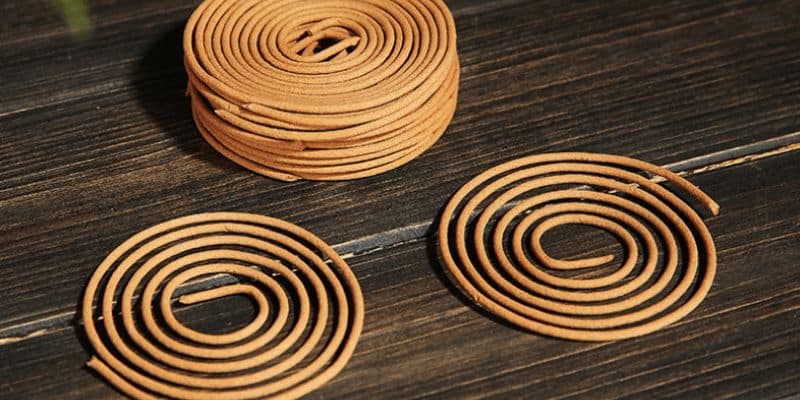 What is agarwood coil incense?
Agarwood coil incense is also known by other common names: round incense or twisted incense. This type of incense is made up of regular circles, symbolizing fullness and prosperity.
In fact, this is the longest-burning type of incense today, it can be 3-4 hours or up to 48 hours depending on the type. That's why in feng shui, people believe that coil incense means fullness, endurance, and prosperity.
Agarwood coil incense has a unique scent from pure agarwood, which is why it is often used on important occasions such as funerals, offerings on the 1st day, death anniversaries, or Tet holidays. In addition, many families now use this type of incense to purify the air and warm the living space.
Instructions on how to burn coil incense properly
Due to the nature of coil incense burning for a long time, regularly and continuously for many hours, how to burn coil incense to ensure safety and prevent danger from fire is something that customers must pay special attention to.
How to burn coil incense with an incense burner
Currently, there are many diverse incense burner accessories such as incense burners, fireproof bases, and wooden plates… However, the incense burner is the most popular item in the process of enjoying incense for users.
To burn coil incense with a burner, the user places the incense stick in the middle, burns the incense, and then enjoys the special scent from the incense to the fullest. The advantage of using an incense burner is to limit the amount of agarwood ashes scattered out after burning.
How to burn coil incense with copper stick
At solemn ceremonies, people often burn coil incense placed on a metal bar made of iron, bronze, or wood… In this way, the coil incense will spread downwards, spread out, and not stick to each other. together.
Below there is an incense bowl that always has a plate to support it or you can burn it like that in the incense burner to catch falling incense, ensuring safety and not causing danger.
How to burn coil incense using a plate
In addition, for families using coil incense to fumigate their homes, they can burn incense with the simplest and most rudimentary tool such as a ceramic plate with a flat surface.
You just need to put the coil incense on a plate, light a fire at one end of the incense, and enjoy the aroma. In fact, this is also a very good way to diffuse fragrance, is convenient, does not leave incense residue, and is safe.
Tips for choosing coil incense
Due to the current popularity of agarwood, many establishments have sprung up and sold floating agarwood products of unknown origin. That is why customers must pay special attention to how to choose the safest incense sticks to limit harmful factors to health as well as eliminate the undignifiedness of poor-quality products.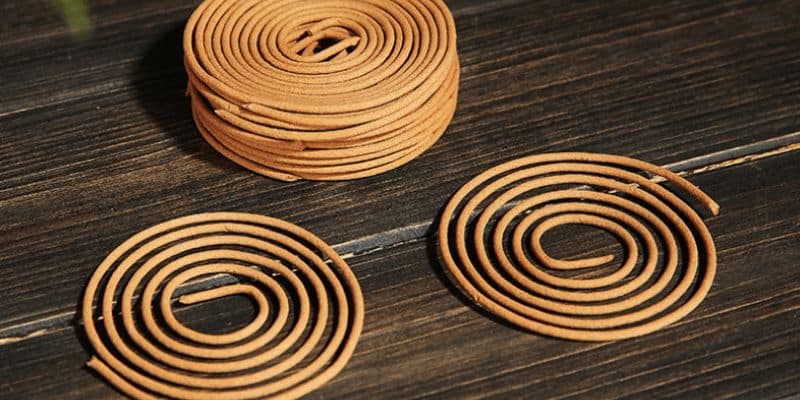 Choose to buy coil incense at reputable establishments. At Oud House, we are always committed to providing customers with the most perfect product quality.
Buy genuine products, cheap products are expensive. In fact, for daily goods, customers must pay special attention to quality. People should look to buy genuine incense sticks, not buy cheap products floating around on the market.
Learn how to distinguish between real and fake incense. This method will help users minimize the purchase of goods of unknown origin. Normally, poor-quality incense will have a strong, pungent scent. Real incense only has a faint, pure, and warm scent.
When burned, the smoke from poor-quality incense will be difficult to dissipate and will be black in color. Customers who smell this scent will have headaches, difficulty breathing, and stress. You should discard this product immediately to avoid affecting your health.
Conclusion
The article is a collection of extremely detailed information about how to burn coil incense and how to choose standard incense on the market. From there, customers can choose and use this type of incense most effectively. If you are still wondering about a reputable place to buy incense, Oud House is a reputable address for you. We are committed to providing customers with quality products at the most competitive prices in the market.
CONTACT US THROUGH OUR HOTLINE NOW FOR FREE COUNSELING
OUD HOUSE | VIETNAM FRANKINCENSE
Contact us: +84 866 033 099
Email: oudhouse.tiger@gmail.com